Care Chef of the Year 2020 Competition



Update on the Regional Heats


We have been monitoring and following Government guidance and the expert advice in relation to the Covid-19 crisis. In line with this and for the safety of the competitors and everyone involved in delivering the NACC Care Chef of the Year competition, we have postponed the Regional Heats for the Midlands, North and Scotland. We will keep all competitors updated by email as soon as we have more information. In the meantime, if you have any queries please contact us on info@thenacc.co.uk
---
Here are the winners of the Regional Heats that have taken place:
South East Regional Heat took place on Wednesday 11th March at Brakes in Reading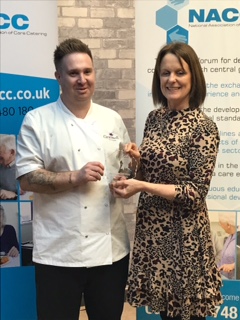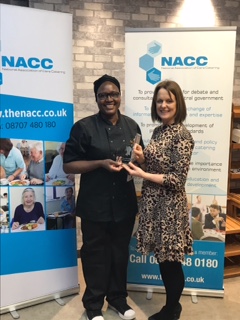 South East Regional Heat Winners are:
Nellie Dhliwayo from Sunrise of Chorleywood
Matthew Dodds from Gracewell Healthcare
South West Region took place on Thursday 12th March at Apetito in Trowbridge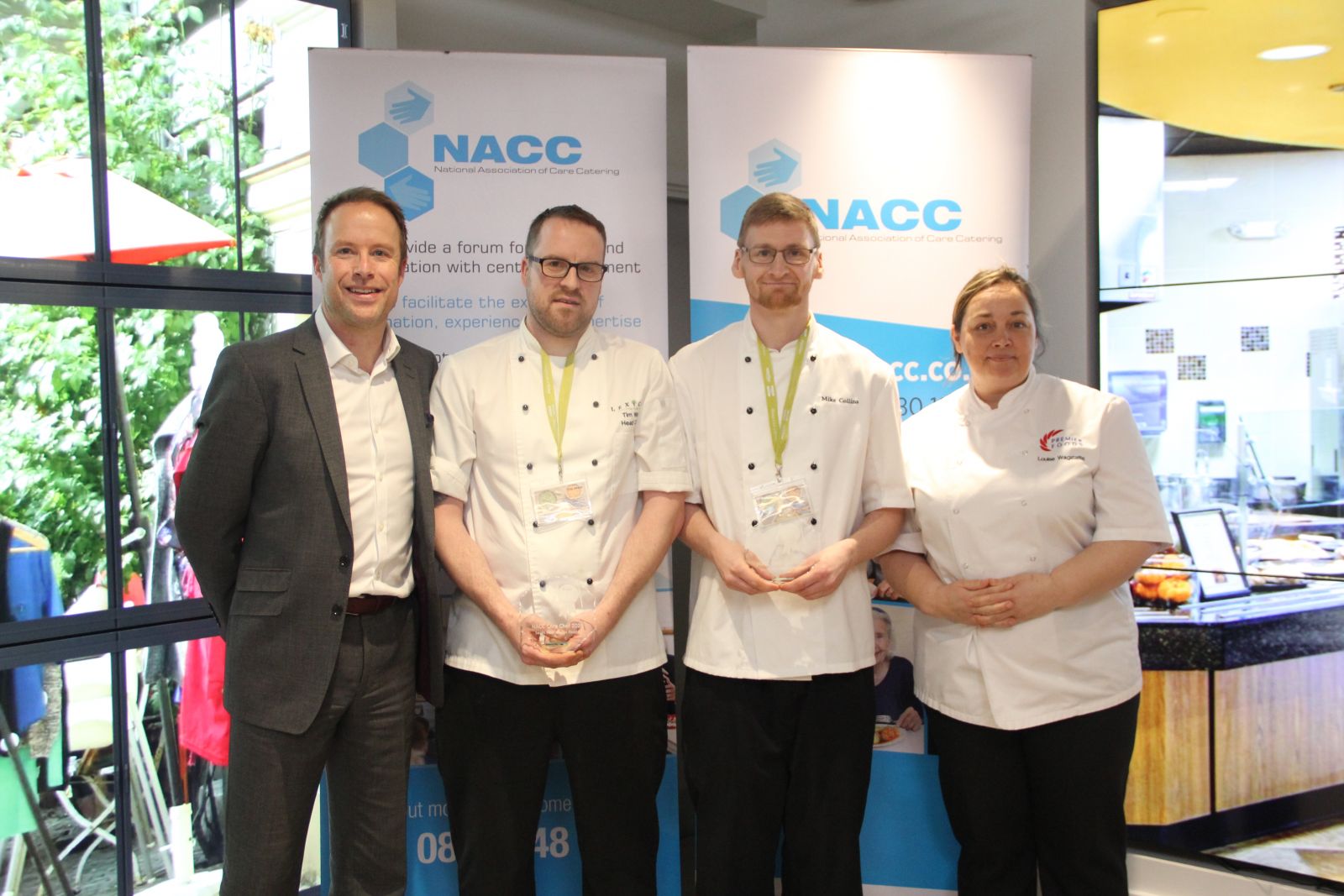 South West Regional Heat Winners are:
Michael Collins form Blossom Fields Nursing Home
Tim Ware from Green Tree Court
Welsh Region Heat took place on Friday 13th March at Bridgend College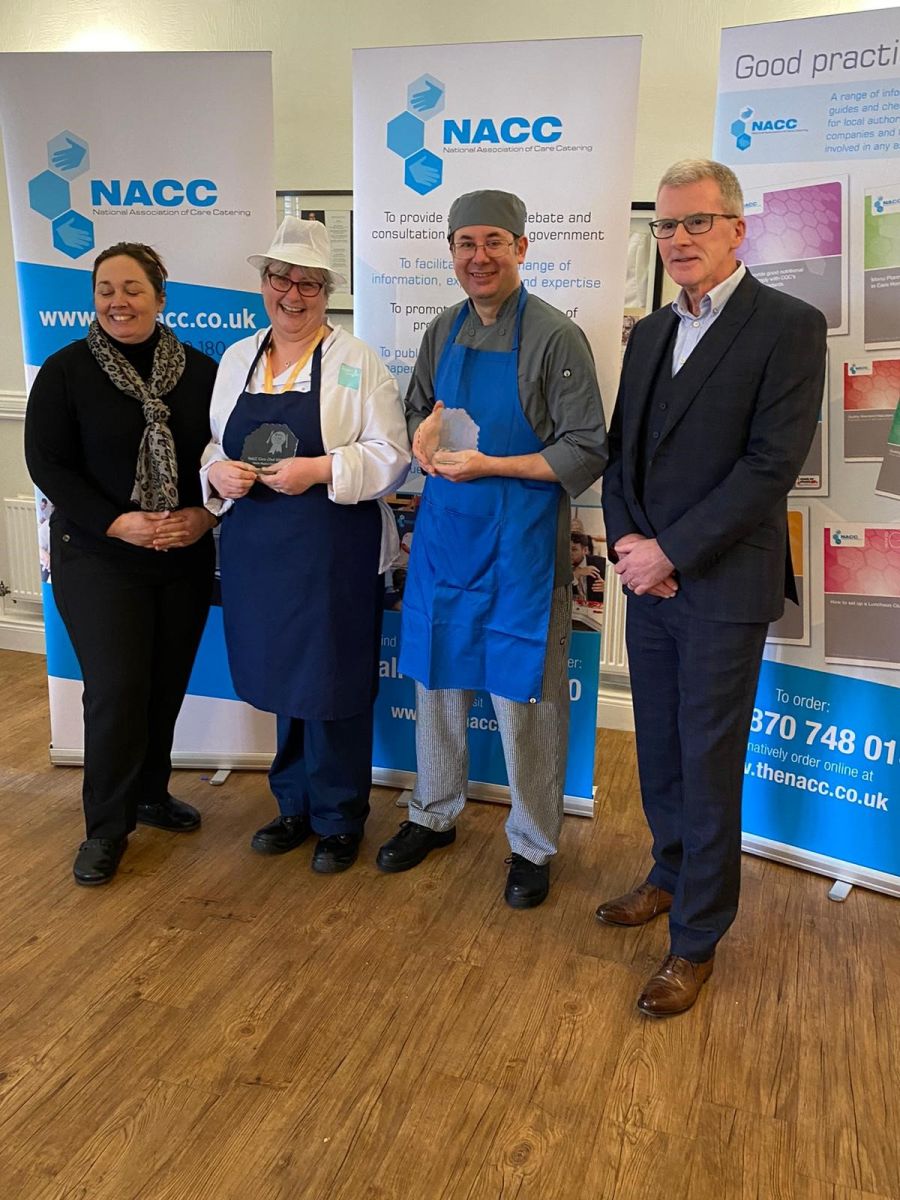 Welsh Regional Heat Winners are:
Cheryl Crook from Heol Don Nursing Residential Centre
Carmine Tarquilio from Mardy Park Resource Centre
---
Background on the Competition
The competition is open to all chefs/cooks in the care sector. It takes place over six months, with the paper judging stage and regional heats culminating in an exciting live national final on 3
rd
June 2020 where the NACC Care Chef of the Year is crowned. Throughout the process, the expert judges whittle down the competitors to the final twelve as they look for innovation, costing, suitability for the environment, adherence to nutrition guidelines, taste, overall menu balance, presentation and, of course, pure talent.
Designed to challenge care chefs, the competition is no mean feat. They are tasked to create an innovative, tasty two-course menu (main and dessert) suitable for someone in a care setting that clearly demonstrates strong nutritional understanding of the ingredients used, aptitude and flair in flavour combinations, technical execution and presentation. And, they must do it all sticking to a strict budget of no more than £2.25 per head (based on three portions) and in just 90 minutes!
All menus submitted must include at least one product from the catering range of the following Premier Foods brands - McDougalls, Ambrosia, Birds, Bisto or Paxo.
.
---
Prizes:
1st Prize - £600 plus trophy. Residential delegate place at the NACC Forum 2020 and opportunity to demo. 1 year membership to the Craft Guild of Chefs.
2nd Prize - £400 plus trophy
3rd Prize - £200 plus trophy
Finalists - £75
Highly Commended Entree - £75
Highly Commended Dessert - £75
---
Competition Schedule (subject to change due to Coronavirus)
December 2019 - Launch of the Care Chef 2020 Competition
12 February 2020 - Closing Date for Entries
March 2020 - Regional cookoffs held and finalists announced
3 June 2020 - Care Chef Final at Stratford Upon Avon College
---