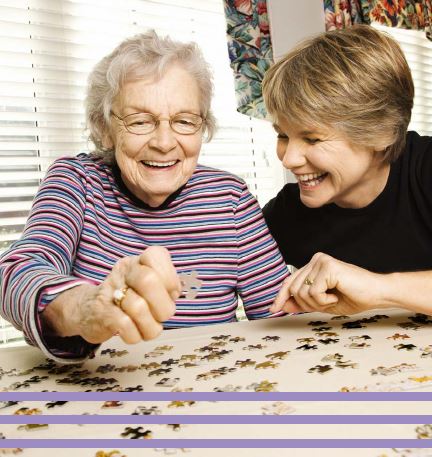 Go back to case studies
Finding the Fun in Dementia
This resource has been written by Karen Meenan of Making Hay Reminiscence Theatre in collaboration with Engaging Dementia.

My name is Karen Meenan and I am the founder of Making Hay Reminiscence
Theatre. In this booklet I share my experience of reminiscence and how it enabled my family to help my mother experience fun and joy in the years following her diagnosis with Alzheimer's. I also give guidelines and suggestions for how you might use reminiscence to support you to connect with the person with dementia in your life. If you have recently received a diagnosis of dementia in your family
or if you are a carer and you want to get to know your client a little better, you might find some of the suggested shared activities useful to you.

Download full resource below.