On behalf of the National Association of Care Catering's (NACC) regional committee for Wales, I applaud the Welsh Government's decision to lead the UK in recognising and rewarding registered care workers with a £1000 bonus payment, alongside the introduction of the real living wage.
We are, however, incredibly disappointed that this recognition does not extend to care catering staff and other auxiliary team members and that neither the bonus payment nor the real living wage will be offered to this essential part of a care team.
While the positive move will help to address the staffing crisis in the care sector, it will not help address recruitment issues within the care catering sector, which are becoming untenable. Chefs, catering teams, cleaners and domestic staff have played a vital role in care homes throughout the pandemic, keeping homes clean and infection free and nourishing residents both physically and mentally with person-centred, delicious and nutritious food.
The skill level it takes to be a care home chef is underestimated. Catering for older people requires specific knowledge and skills to produce quality, tasty meals that support the wellbeing of residents with many different medical, nutritional and cultural needs.
We therefore call on the Welsh Government to recognise the talents and valuable contributions of all members of the care team by extending the bonus payments and real living wage directive to include care catering staff and other auxiliary team members.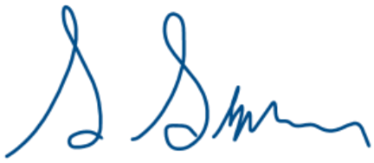 Stephen Simons
NACC Wales Chair

Sue Cawthray
NACC National Chair
To view the Welsh version -
click here